Your Leading Source for Marine Insulation Products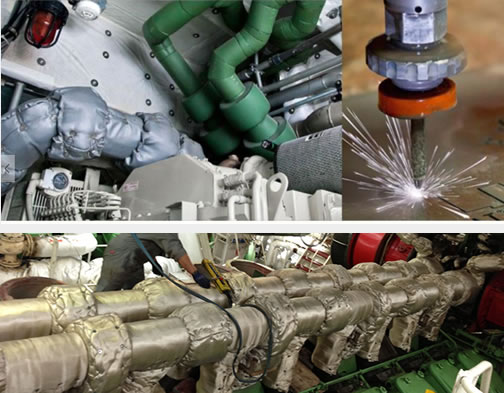 West Coast Insulation was founded in 1977, with the purpose of providing the marine industry with quality and affordable marine insulation solutions. Growing with the support of clients in the Greater Seattle Area, West Coast Insulation now services the maritime industry worldwide. Specializing in exhaust lagging, structural fire protection, and thermal products, the team at West Coast Insulation can get you safely out on water.
Given the variety and ingenuity found in the maritime industry, it is difficult to categorize and price all the possible options applicable to marine insulation. What you will find, are the most common items used for controlling heat transfer on standard exhaust systems, heater systems, and other hot/ cold transfer pipes. If you don't see what you are looking for here, please contact us and we would be more than happy to work with you on a solution that meets your needs. As always we appreciate the support of our partners in the maritime industry and we look forward to providing you the very best in marine insulation solutions.
Great news! West Coast Waterjet is ready and able to assist you with custom waterjet cutting. Please visit our web site,
www.wcwaterjet.com
, for more information. If what you're looking for is a piece of metal for a last minute project, please check out our metal inventory, as there is almost always something there that will work- standard sizes available, custom upon request.